Using Birthday Emails in E-Commerce to Increase Customer Loyalty and Traffic
12. April 2017
Boosting Traffic Rate Traffic steigern
Particularly when marketing to existing customers, birthday emails are an integral part of customer loyalty. Customers are delighted when someone remembers their birthday. So it's already common practice to send a birthday email on the special day. But what does a birthday email need to contain for it to generate a positive reaction and so invite customers to your online shop? Let us show you.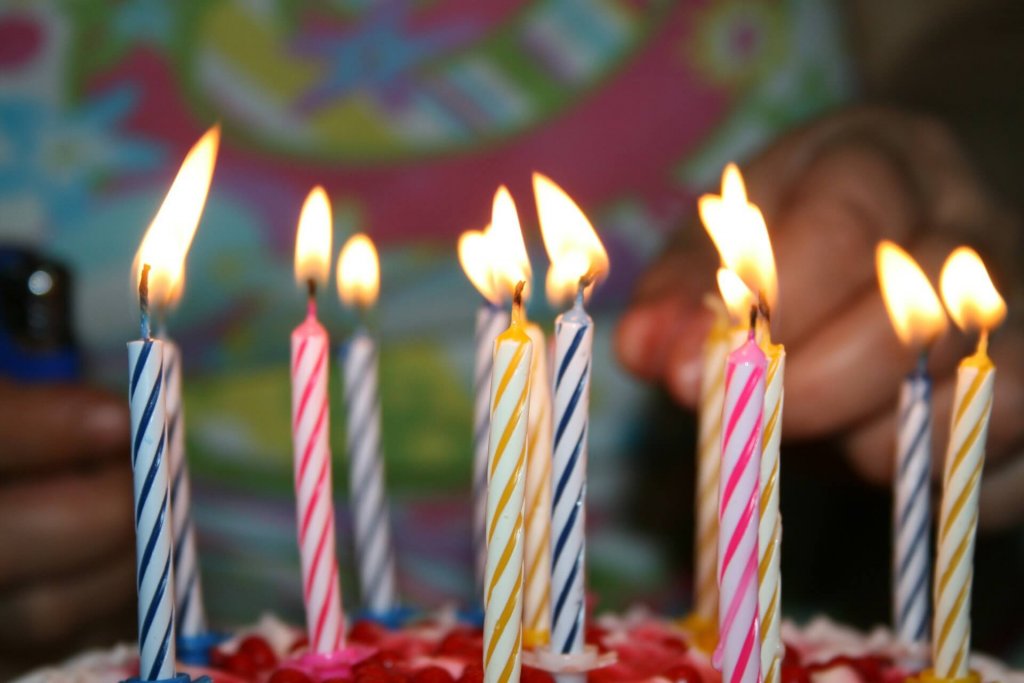 Understanding the Birthday Email
Birthday emails, as the name suggests, are regularly sent to customers on their birthday as a way to promote customer loyalty and as promotional tools. These emails should attract attention and should differentiate themselves from other emails by creating a positive expectation. These emails contain a gift, usually in the form of a gift certificate or a discount code. If this gift meets the customer's expectations, they will be one step closer to your online shop.
But your work is not done yet. If the customer doesn't have a specific product in mind that is covered by the gift certificate or discount code, they are likely to put it to one side and keep it until they want or need something. This can lead to customers forgetting about the gift certificate or discount code completely, or only remembering they have it after it has expired. It would be a pity to waste such potential.
The Content You Need to Include in Your Birthday Trigger Emails
To ensure that a customer visits your online shop to redeem their gift certificate or discount code straight away, it is important to show them relevant content in the trigger email, such as products they are interested in. To achieve this, the respective customer's click-and-buy behavior in your online shop can be used to generate relevant product recommendations in the birthday email. This simply requires:
A tracking code in the online shop, which creates a customer history, and a
placeholder in the email to position the relevant content.
The key here is that the birthday email is generated in real time. This means that when a customer opens their birthday email, a query is sent to the online shop in milliseconds. In this way, both the customer's historical data and current interests are included in the contents of the email.
Despite the "one-to-all content," individualized emails can be sent to a large number of recipients. All to increase customer loyalty and traffic. Since this is an automated process, even visits made to the online shop just before opening the email are included. To make sure that the product is actually available in the online shop, the query also looks up the item in the product catalog. Your customer will therefore be able to redeem their gift certificate straight away. This encourages customer loyalty and traffic to your online shop, which eventually leads to the desired conversion. It's that simple.
An Example of a Personalized Birthday Email
In the following example, you can see the content of a personalized birthday email: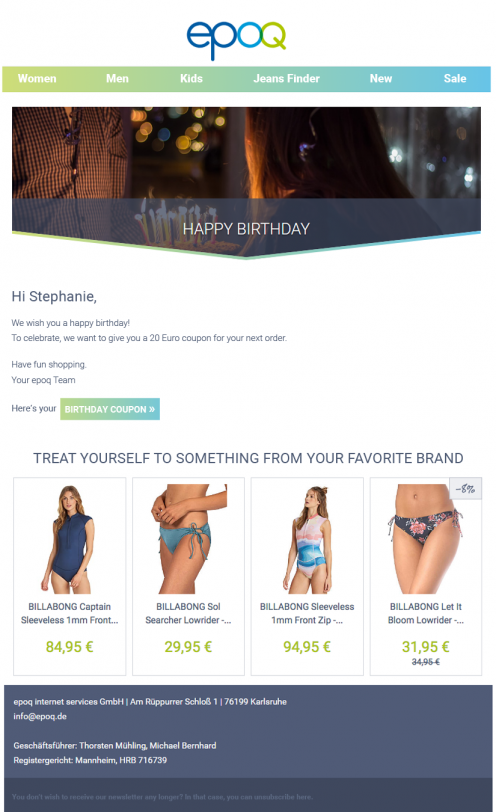 A personalized birthday email starts with:
A fitting cover image (there are email delivery systems that offer image personalization, so that, for example, the name of the recipient is integrated automatically). The next section contains the
text, which is covered by the email delivery system as per usual, ideally including a personal greeting: "Hi Stephen". This text teases the gift certificate, which leads to the
personalized content and encourages shopping. This is where shopping recommendations for the gift certificate are displayed, incorporating products which the customer has previously viewed in the online shop and products from their customer history. The
price of the items also corresponds to the gift certificate.
In summary, the birthday message and expected gift certificate or discount code encourage customers to open the email, and the personalized content then gets them onto your online shop. All you need is an email delivery system and an email recommendation engine.
The Positive Effects of a Birthday Email
In a study by inxmail, it was determined that birthday emails have a significantly higher opening and click rate compared to standard emails. The study compared the opening and click rates of 150 companies. The opening rate was 55% higher and the click rate was 80% higher. Birthday emails therefore lead to higher ROI.*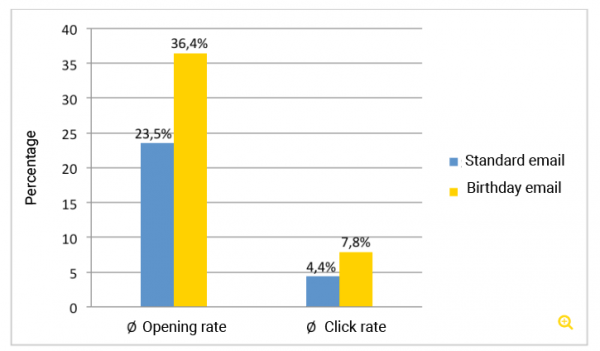 Conclusion: Do Not Miss Out on the Benefits of Birthday Emails
Birthday emails simultaneously strengthen customer loyalty and ensure higher traffic, thus having a positive impact on conversion. Birthday emails can be drawn up using your regular email delivery system and can be complemented by an email recommendation engine. Hence, customer are encouraged to open the email and visit your online shop, which leads to the desired conversion.
*Reference: inxmail
Find out how design3000 personalizes its newsletters:
Read case study now!
More information on our email recommendation engine >>
If you have any questions or suggestions to this article, leave us a comment below!
These articles could also interest you