Increase Website Traffic and Engagement Using Transactional Emails
16. October 2018
Boosting Traffic Rate Traffic steigern
Transactional emails contain relevant, personal, and applicable information about actions that have recently been taken. They therefore generate higher open and click-through rates than standard marketing emails. Unlike marketing emails, which are usually sent in bulk, transactional emails are triggered by the action of a reader or customer. In this blog article you will learn about the options available when it comes to transactional emails and how you can use them to enhance customer loyalty and boost your website traffic.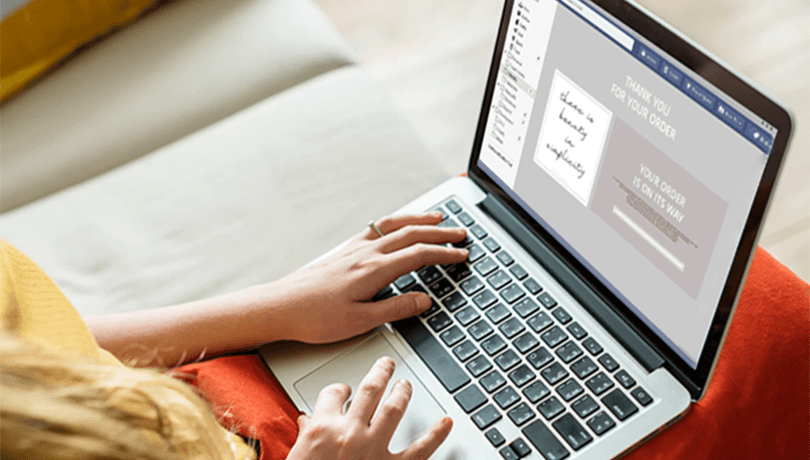 What Are Transactional Emails?
Transactional emails are automated emails triggered by user requests. They form part of email marketing, along with newsletters and emailings. Unlike conventional mass marketing, email marketing (also known as direct digital marketing) has a higher level of accuracy with respect to recipients and their data. This makes it easy for the sender to divide contacts into target groups and to address the groups personally.
The main difference between transactional and marketing emails such as newsletters and emailings is that the recipients expect transactional emails. A customer will have performed an action that has indicated their interest. For this reason, transactional emails are more likely to be opened and read. Typical examples include sign up and order confirmations, shipment notifications, and status messages.
Transactional Emails Vs. Marketing Emails
A study by IBM Cloud has revealed that the average unique open rate of transactional emails is more than twice as high as that of marketing emails. With mean and median figures of 44.7% and 45.3% respectively, transactional emails are proven to have significantly better results than their marketing counterparts, which achieved 22.6% and 18.3% in the same categories. Even brands in the bottom quartile generated double-digit unique open rates for transactional messages.¹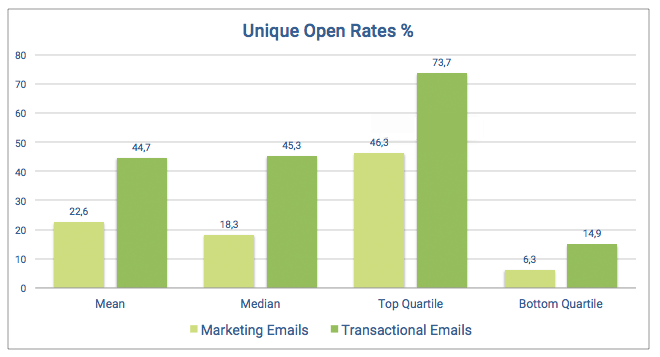 In addition, transactional emails generate a significantly higher click-through rate than marketing emails. On average, the click-through rate of the former (4.8%) is three times higher than that of the latter (1.6%). Likewise, transactional emails have surpassed marketing emails in all the other metrics.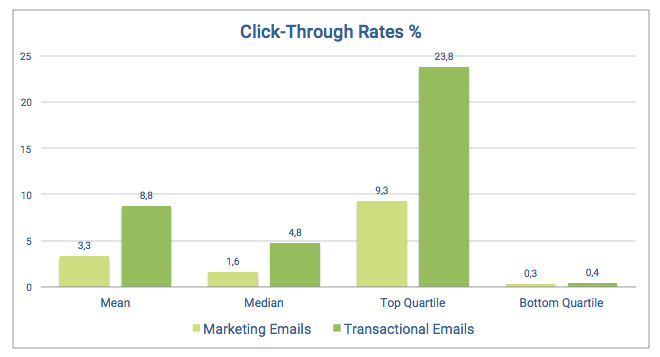 You can probably guess where we are going with this. Transactional emails are not only more frequently opened by your customers, they are also read and their links are clicked on more often. Therefore, it becomes clear that transactional emails are an excellent marketing tool. However, their potential is often wasted.
Find out more about the perks of personalized email marketing on our page "Increase the Traffic Through Personalized Emails".
Utilizing the Potential of Transactional Emails
Transactional emails can be personalized to suit the context, incorporating relevant product recommendations and opening up opportunities for cross-selling and upselling. However, it is important that these recommendations are directly related to and complement purchased products or previous activity, and that they catch the customer's interest.
Let's imagine that a customer has purchased a surfboard. You could add relevant recommendations to your order confirmation, such as a wetsuit or suitable sun cream. If the customer already has an account, you can even go a step further and call up the account history in order to exclude products that have already been purchased from the new recommendations.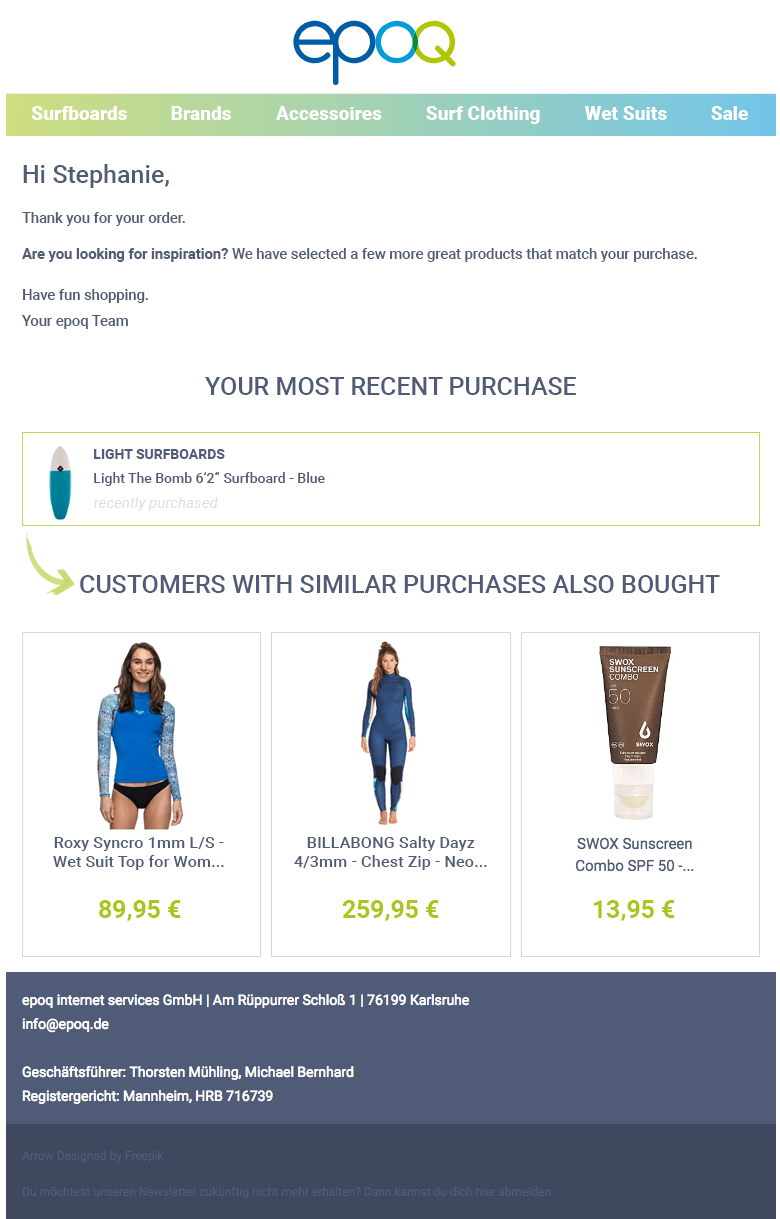 Used properly, transactional emails can even win new customers and promote customer loyalty. Has a new customer created an account? You could welcome them and offer a discount for inviting a friend to join.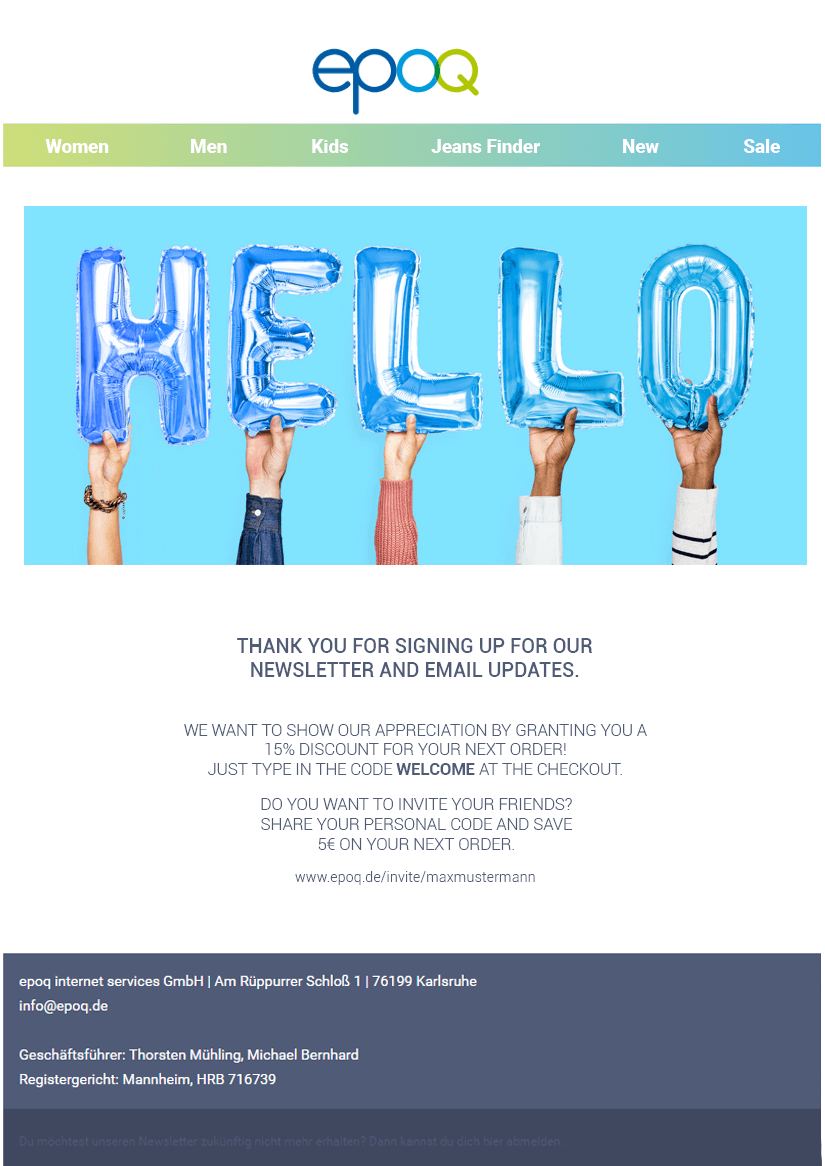 You can also use this type of email to prompt engagement, i. e., by asking customers for their opinions. Customer ratings and reviews play a key role in purchasing decisions nowadays. Many customers like to actively rate the products they purchase, which is beneficial for other customers as well as for your online store.
Another option is to use this kind of emails to remind your customers about the great benefits you offer, such as bonus schemes and exclusive discounts, if they create an account or join your company's community on social media.
The opportunities are limitless — all you need to do is recognize them, adapt them to your online store and target demographic, and use them effectively. It is important that your customers recognize the added value of transactional emails. The more relevant the recommendations, the clearer the added value becomes for customers. However, there is also a legal framework to keep in mind.
Legal Framework
Transactional emails are considered a response to an action by a customer. Hence, they contain information relating to a specific customer relationship. The focus must be on the transaction-related content. Any recommendations, actions, and invitations must therefore be connected to the customer's activity. As a result, transactional emails can be sent without the explicit consent of the customer. However, the situation becomes problematic if the transactional emails are so full of recommendations that they are perceived as advertising emails.
Germany's legal framework states that once advertising is included in transactional emails, consent from the recipient (opt-in) as well as an option to unsubscribe from such emails are generally required. However, there is an exception to the rule about explicit consent; details can be found in Section 7, Paragraph 3 of the German Act Against Unfair Competition. It is permissible to send advertising content in a transactional email provided all four of the conditions laid out in the legal text are fulfilled:
1. the entrepreneur has obtained from the customer the latter's electronic mail address in connection with the sale of goods or services;
2. the entrepreneur uses the address for direct advertising of his own similar goods or services;
3. the customer has not objected to this use; and
4. the customer has been clearly and unequivocally advised, when the address is collected and each time it is used, that he can object to such use at any time, without costs arising by virtue thereof, other than transmission costs pursuant to the basic rates.²
Our Verdict: Transactional Emails Are an Excellent Tool for Increasing Website Traffic and Promoting Engagement
Transactional emails offer incredible potential that is not yet fully utilized by many online retailers. This type of email always reaches the recipient at the right time. If you include relevant information or suitable recommendations in the emails, you can neatly guide your customers back to your online store and increase your website traffic as well as customer engagement and loyalty.
¹ ibm.com
² Bundesministerium der Justiz und für Verbraucherschutz
---
Let us take a look at your emails
and receive free optimization tips from us!
---
These articles could also interest you